Which posture experts can help?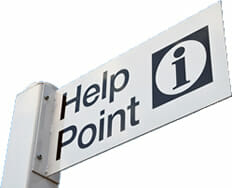 Finding the right course of action to improving your posture can be daunting. There are so many variables that influence our choices and choosing your professional may seem difficult.
Provided within these pages are choices for posture experts who can assist in improving posture. Some of them enjoy mainstream recognition with degree level training and government recognition, such as Physiotherapy, Physical Therapy, Podiatry, Chiropractic, Osteopathy, and Exercise Physiology.
Others receive varying degrees of government recognition, however provide a direct approach at improving posture patterns. These professions include: Alexander Technique, Feldenkrais, Massage Therapy, Pilates, Rolfing Structural Integration, exercise professional.
There are also other practices that have been adapted by various western teachers such as Yoga. There is no one approach that can be considered the silver bullet, rather each practice and modality holds benefits for the willing participant.
So, what does 'Who Can Help' mean?
The modalities provided within this resource are a starting point for your inquiry. Every attempt has been made to provide several of the most commonly sought out modalities that can positively influence and enhance posture awareness. The list is not exhaustive and does not represent certain unique practices due to the limited available information, a lack of support from a central professional organization, and/or no obvious governing code of practice.